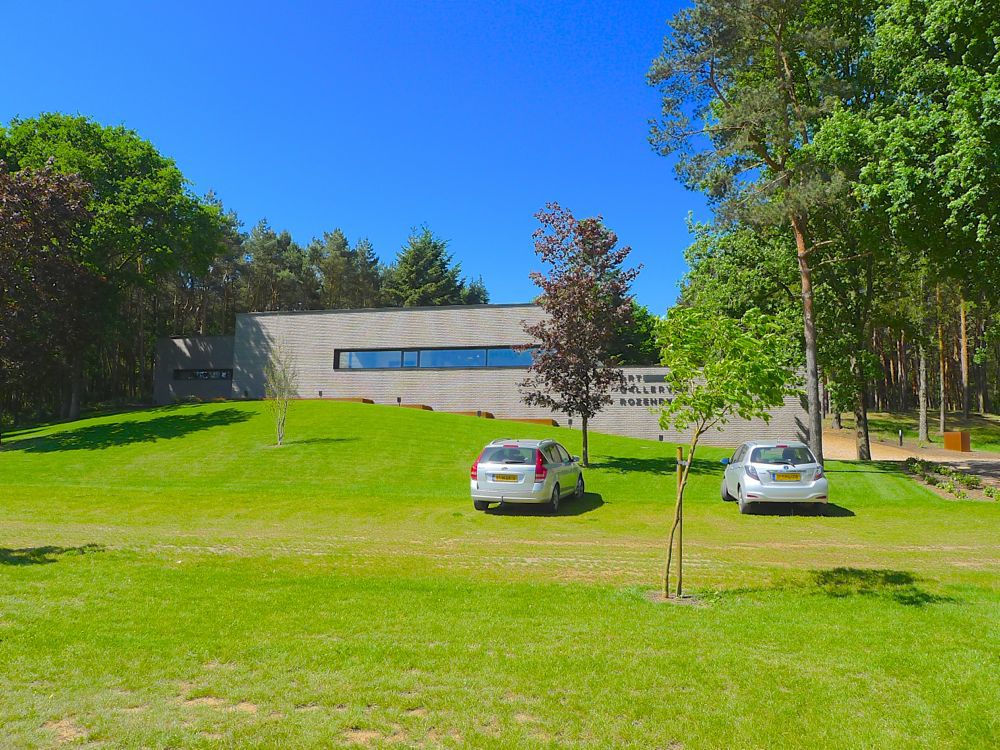 Art Gallery Rozendaal also has a very good wheelchair entrance on the right .

C200 and C402 at Art Gallery Rozendaal 2017 . In the middle Trojan Kore by Joris Verdonkschot.
C200 and Trojan Kore by Joris Verdonkschot at art gallery rozendaal 2017
Art Gallery Rozendaal showing C200, C402 and in the hall C316. Sculptures by Joris Verdonkschot. 2017
Below picture of the long and very light corridor in the gallery.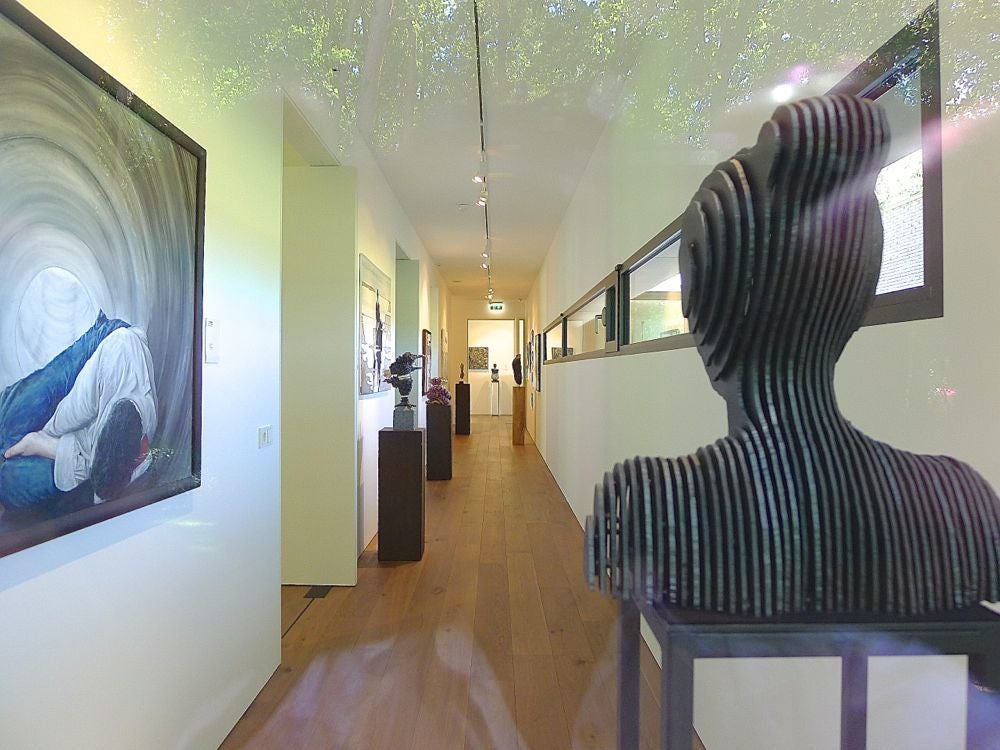 Art Gallery Rozendaal was also present at the artshow in Naarden Vesting Holland 2017
It was in the beautiful old church from Naarden Vesting. Art Gallery Rozendaal showed a little painting of me Corduroy 070
Although I like to keep compositions very simple as if a boy or girl of 10 years old can make them , I was not satisfied about C 070 .
I did not like the stairway to heaven in this composition so what I changed you can see below .
This process happens so now and than.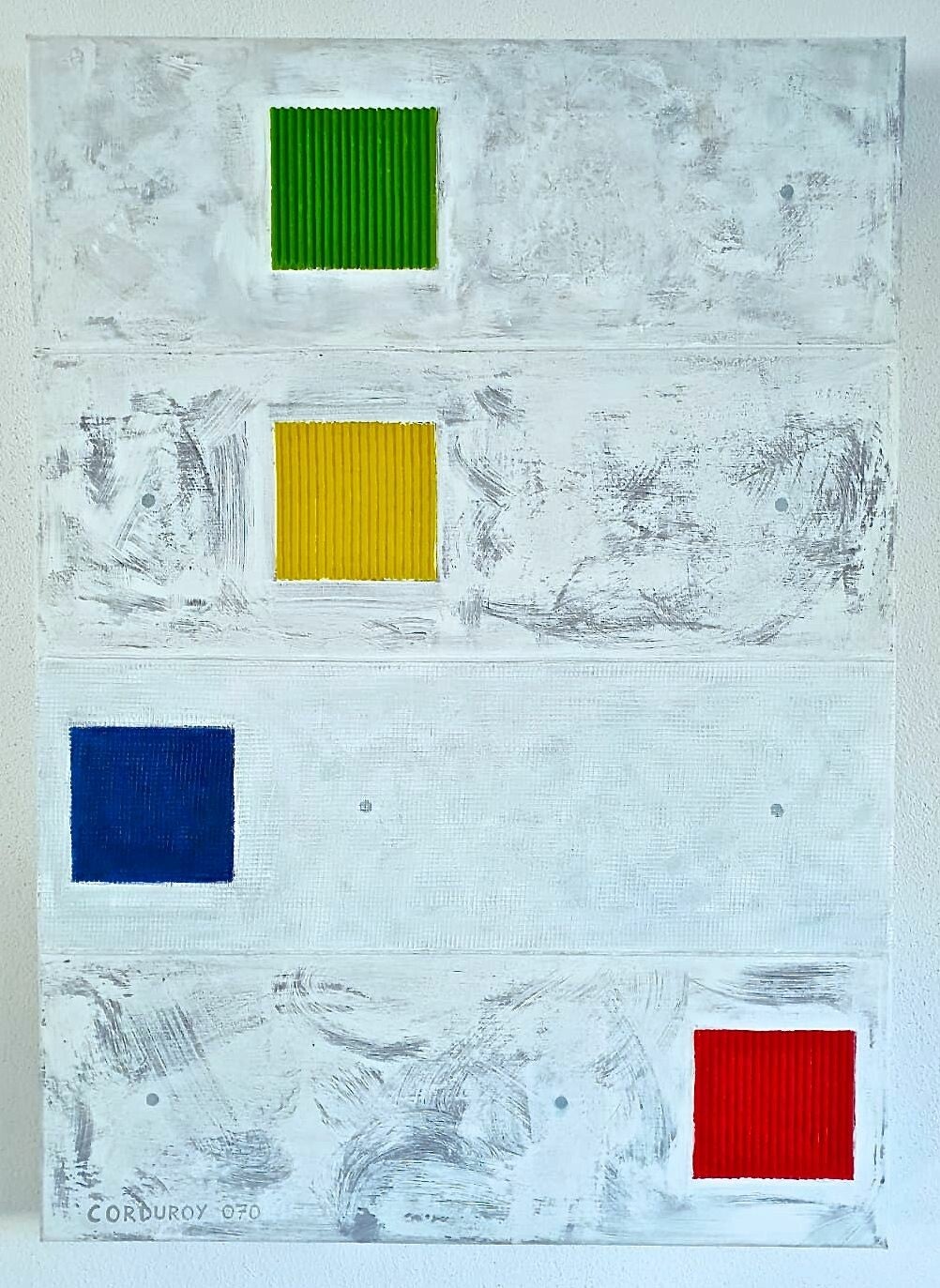 Below you see how I ended up with the painting above;
At last I made the red square white and now I am satisfied
I also made this composition with 3 squares instead of 4 squares as you see above.
What is interesting that I made the big colourfield again in lightblue just like above.
My brain did not like the big colourfield in lightgreen although a green square is missing this time.
My Studio is situated at the Verzetsstrijderspark 16 , 7316CM Apeldoorn.
You can also visit the website www.ateliersmarialust.nl for more information.
In the picture below you find my studio under the purple needle .
By car you have to take the Generaal van Heutszlaan and than the Verzetsstrijderspark .